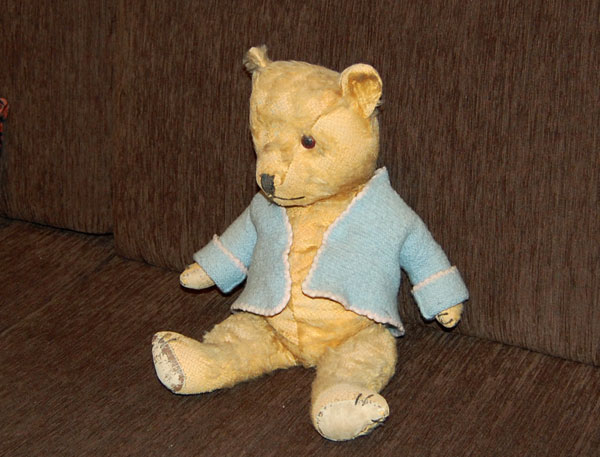 In writing about what we were, and what God did for us, Paul says this:
For we ourselves also were sometimes foolish, disobedient, deceived, serving divers lusts and pleasures, living in malice and envy, hateful, and hating one another.
But after that the kindness and love of God our Saviour toward man appeared,

Titus 3:3-4
Did you ever stumble upon something that was old and worn out that you had a long time ago and then lost? Maybe it was an old childhood toy or a book. Someone else might see it and say "throw it away; it's worthless now" but for some reason you can't bring yourself to do it. Why? There's too many good memories attached to it. It's yours, even if you haven't seen it in a very long time.
So you pick it up, brush it off and put it on your shelf as though it were a brand new item.
…now put yourself in the shoes of God. We sinned and left His fellowship. We dirtied ourselves up in the muck and grime of iniquity, but He never wanted to throw us away. He has a fondness for us. He sent Christ to die for us. He picked us up, brushed us off and put us in His church as brand new children.
Aren't you thankful!?