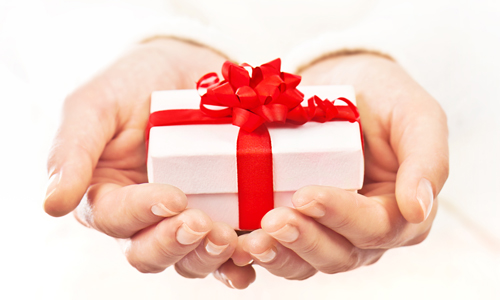 The holiday is behind us, but that doesn't mean the joy of giving has to end. As we noticed in a previous devo, the point of Christmas isn't about giving gifts…indeed it's not about gifts at all. It's about being with the ones we love.
That's not to say that giving isn't important, however. On the contrary, we should be a people looking for opportunities to give and to better others around us. We do this, not for praise of men, but because we are to act like our Master. He was a giver, offering the ultimate sacrifice to us: His own life.
Furthermore He tells us to be ready to be loving enough to give the ultimate gift as well.
This is my commandment, That ye love one another, as I have loved you.
Greater love hath no man than this, that a man lay down his life for his friends.

John 15:12-13
Christmas may be over, but giving never ends!